JRuby Swing-based JButton clicking game
I decided this weekend to create a [very] simple Swing-based game using JRuby; in a matter of hours. Although I spent most of my time failing to make it pretty with image sprites (I fell back on background colors), I ended up with a simple prototype.
The premise is to click on the buttons and 3 or more adjacent buttons in a row collapse and increment to the next higher value. Sound familiar?
Screenshot: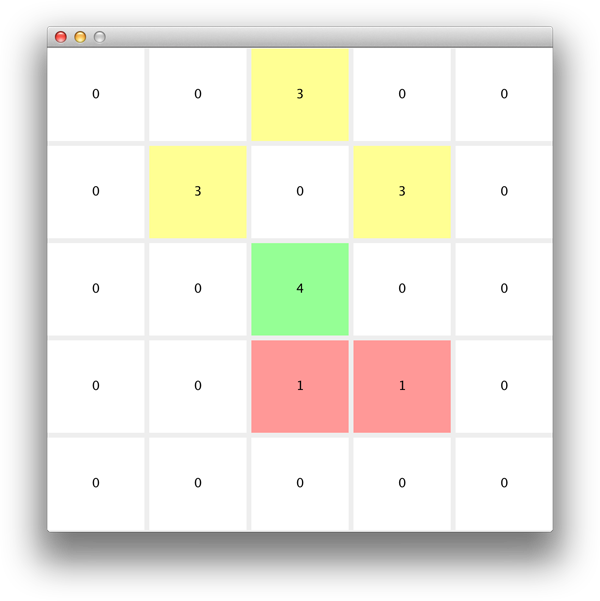 Todo:
umm, scoring?!
image sprites
wildcards
hazards